December Strain of the Month: Trainwreck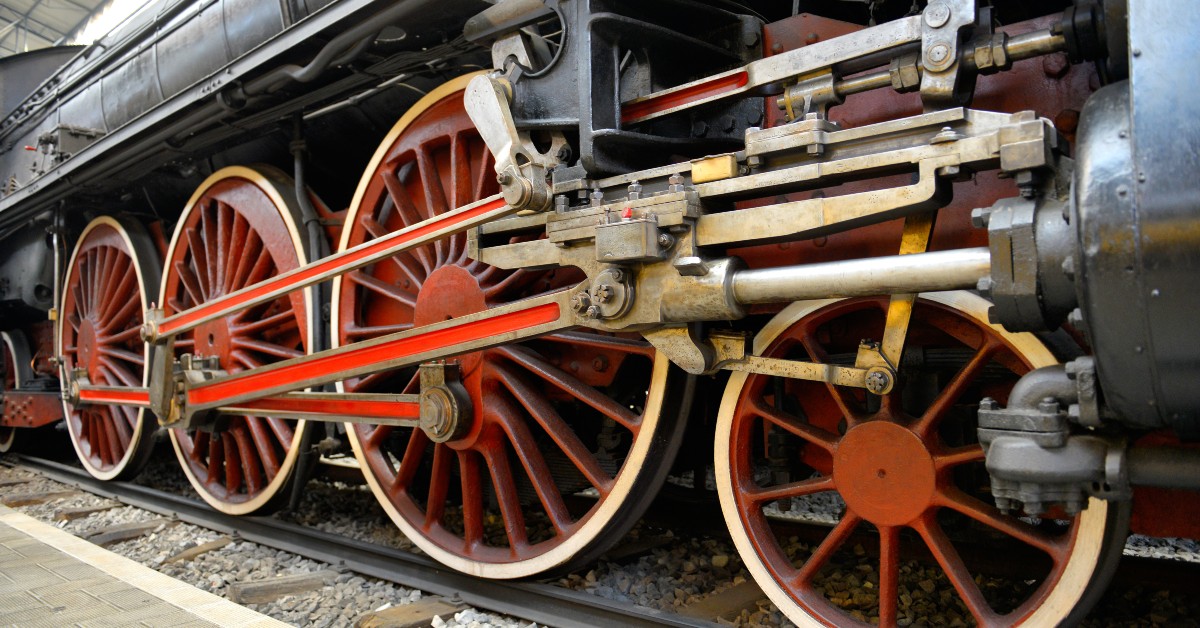 A legendary Northern California strain, Trainwreck didn't get its name or claim to fame in the cannabis community for no reason at all. This exhilarating strain has some mind-bending components that will hit you like a freight train after just a few hits. Overpowering and coercive, the strain goes all-aboard to fuel creativity before crashing you into a wall of relaxation. Trainwreck's swift effects can help you steam-power through hours of productivity, giving you the fuel and inclination you need to chug your way through mountains of work. Towards the end of the ride, though, the strains' effects bring you to a halt as you reach your new destination: Dreamland, USA.
December Strain of the Month: Trainwreck
December is widely regarded as the most wonderful time of the year. But along with the joys of the holiday season, there are errands to run, shopping to complete, and preparing to do — it's no wonder why people feel stressed and like they are running out of steam this time of year. For medical marijuana patients looking for a great sativa strain to accompany them on their holiday adventures, Trainwreck is a great choice. Don't let the name scare you. This strain's potency and raciness are great for helping you tackle all of your errands during the day but packs a relaxing punch towards the end to help you wind down into a sleepy stupor.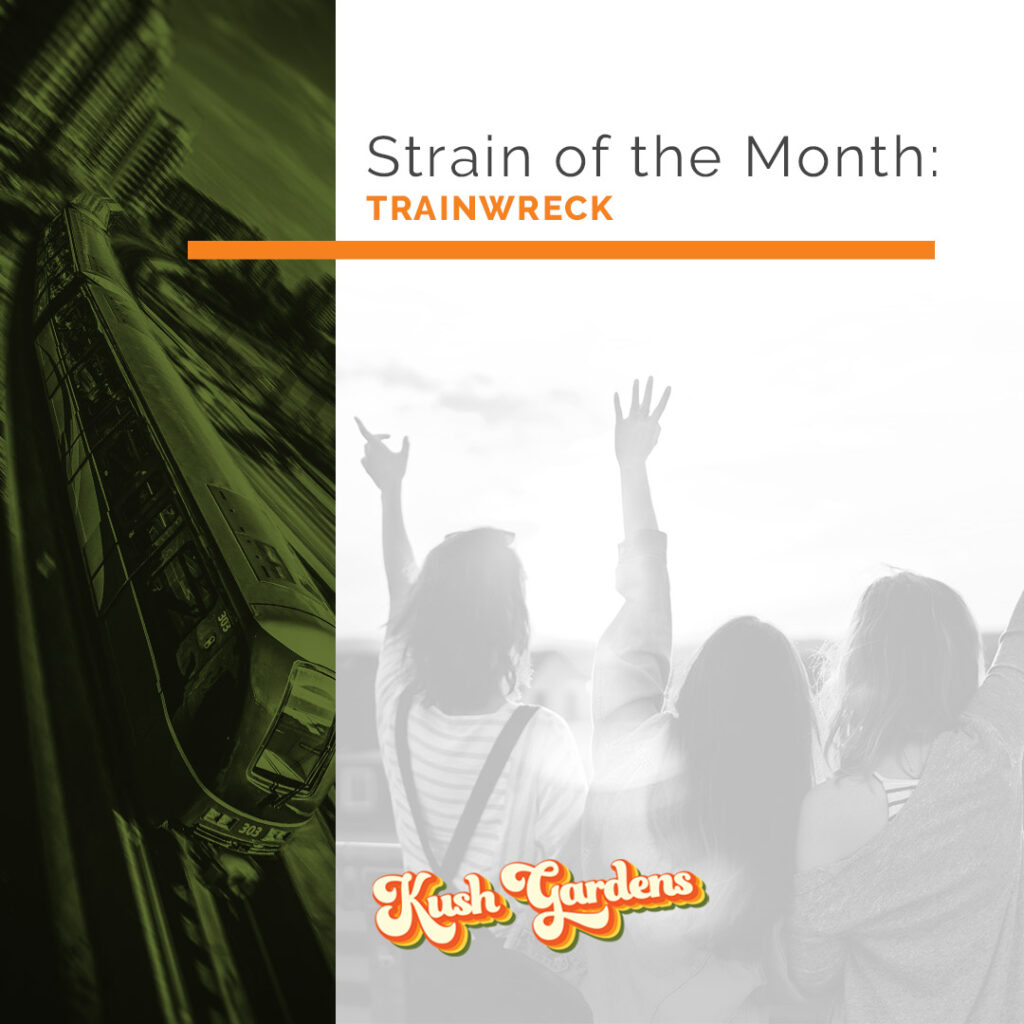 At Kush Gardens, Trainwreck is our December Strain of the Month! Continue reading to learn more about this potent and soaring strain, and if you're ready to go all-aboard with Trainwreck, stop by one of the Kush Gardens dispensaries in Oklahoma. Contact our dispensary in Oklahoma City, Ponca City, Enid, Woodward, or Okmulgee to check our availability.

What is Trainwreck?
Trainwreck certainly has mysterious origins, most particularly with the meaning behind the name. According to legend, the strain got its name because the original cut grew on a hill around the same time there was a train crash in the Humboldt region. Other stories say the strained was named for the rapid ascent and descent of effects, which hit the mind like a runaway train. The Sativa-leaning strain is a cross between Mexican, Thai, and Afghani landraces. While it generates mostly Sativa-dominant effects, patients can expect a mellowing body buzz in addition to a cerebral high that administers imaginative and creative thoughts.
Appearance, Aroma, Flavor
Trainwreck buds really don't have any characteristics that make them stand out from other strains. They are usually green with yellows and browns mixed in. The buds, however, are beautifully saturated with frosty THC crystals. It has a pine and citrusy aroma that cannot be mistaken. Similar to the smell, Trainwreck has a sweet, yet spicy taste with hints of lemon, mint, pine, and earth.
Effects
With a considerably high amount of THC content, Trainwreck can produce some compelling effects, especially as the dosage is increased. The strain begins its rapid plunge through the mind with an outpouring of euphoria, creativity, and happiness. A subtle body buzz clears away physical discomfort and distress to give you the motivation and willpower to chug through your agenda for the day. But as the effects start to dwindle, you may feel like you are losing steam and that your journey for the day is coming to an end. The later effects of Trainwreck will cause your body to slow down and engage euphoric bliss, helping you relax and unwind.
Top Medical Uses
Trainwreck's high-THC content is great for mowing down ailments such as migraines, pain, and arthritis. Many patients also use this strain to get relief from stress, anxiety, ADD/ADHD, and PTSD. The strain serves as a relaxant and can induce a mellow and relaxing sensation over the whole body, which many prescription medications fail to do for individuals who are experiencing pain and stress in their joints, muscles, tendons, bones, and more. It also works well against distresses like difficulty sleeping or lack of appetite.
Find Trainwreck in Oklahoma at Kush Gardens
All aboard! All aboard the Polar Trainwreck Express! If you want to try Trainwreck for yourself and take on a daily agenda with full steam ahead, this Sativa-dominant strain may be just what you're looking for.
To snag some Trainwreck for yourself, choose Kush Gardens and visit your nearest dispensary. We currently have Trainwreck flower as well as pre-rolls at our dispensaries in Oklahoma City, Woodward, Okmulgee, Enid, and Ponca City. Visit our WeedMaps page or contact our dispensaries to check availability!
1501 N Rockwell Ave
Oklahoma City, OK 73127